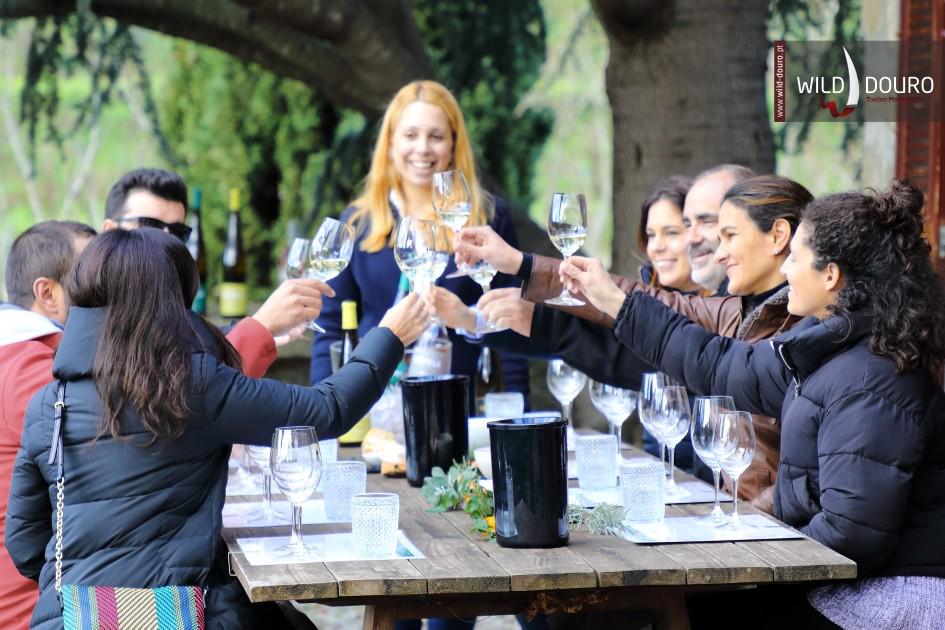 December 10, 2018
Minho, Douro and Alentejo The Kingdom of Portuguese Wines
---
Although geographically small, Portugal is famous for its extraordinary wine and food variety. From north to south it is possible to find wonderful and differentiated wines that pair century old recipes reinvented by both cooks and awarded chefs. Portugal has 14 wine regions, but today we will mention 3, the ones that asserted themselves internationally.
The Minho, region where Portugal was founded, is rich in monastic gastronomy such was the importance of the church in the beginning of our history. The Minho is also the only wine region in the world to produce the Vinho Verde, grapes which freshness brought by the atlantic winds can be tasted in Palaces, manors, and Vinho Verde estates, filled with history. Wild Douro as a particular passion for one of these estates, located in the border between the Douro and Vinho Verde regions. This estate, once property of a famous portuguese filmmaker, is today fully renovated, maintaining the same workforce, the same character, and where the Avesso grape variety is queen.
The Winegrowing Upper Douro, first demarcated region of the Douro, produces the famous Port Wine. The importance of this region is far beyond this world renown nectar, the superb landscape of the Douro Valley, where man built terraces to plant the vine on the hills of this region of barren soils, gave place to a landscape classified by UNESCO has World Heritage. The Douro estates were reinvented in order to be able to welcome visitors that wish to experience them. We can visit traditional, as well as more professionalized estates, of small or large production, but always sure to find the quality and beauty of the Douro.
Alentejo is the first region among all others to open its doors to wine tourism, an for such considered the best wine region in the world to be visited in 2014 by the USA Today. If the Douro is dominated by terraces here we find vast plains where the vineyard shares the territory with olive and cork trees.
Today Portugal is no longer a well kept secret and its food is one of the main reasons we are known in the four corners of the World. The secret is keeping the products original, well prepared and served by authentic folk, bursting with soul and character.